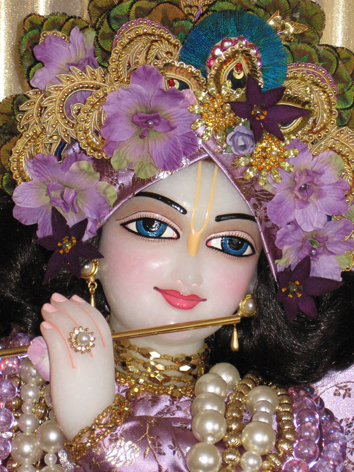 Sri Karuna-sindhu

Mentone, Australia

"O my Lord, the transcendental body of Krsna is very sweet, and His face is even sweeter than His body. The soft smile on His face, which is like the fragrance of honey, is sweeter still."

.

(Caitanya-caritamrta, Madhya-lila, 21.136)

(*Sri Karuna-sindu is the presiding Deity of Bhakta dasa and Bhakti devi dasi's home in Melbourne, Australia.)

.

.