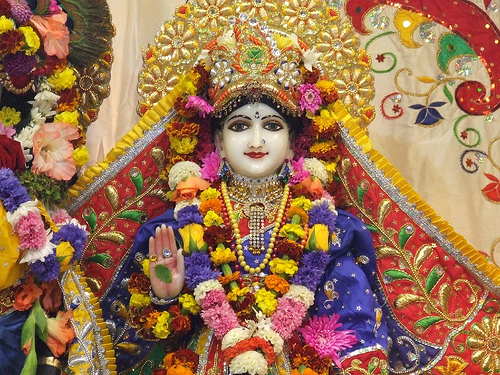 Srimati Radharani

Bhaktivedanta Manor, Watford, England

"Hare Krishna, Hare Krishna, Krishna Krishna, Hare Hare/ Hare Rama, Hare Rama, Rama Rama, Hare Hare"

"The word Hare is a form of addressing the energy of the Lord, and the words
Krishna
and Rama are forms of directly addressing the Lord Himself. Both Krishna and Rama mean 'the highest pleasure.' Hara is the supreme pleasure potency of the Lord. This potency, addressed as Hare, helps us in reaching the Supreme Lord."
(Srila Prabhupada, On Chanting Hare Krishna)

.

.