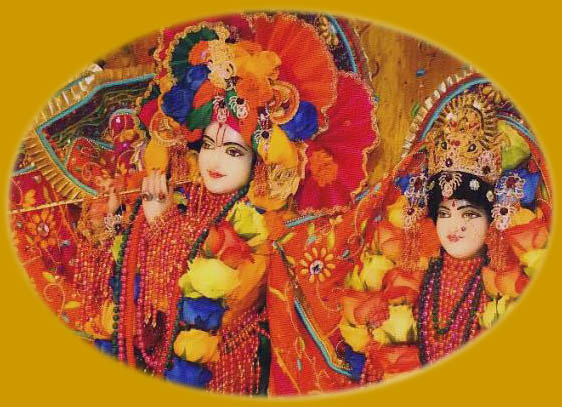 Sri Sri Radha Madan Mohan

New Gokula Dhama, Vancouver, Canada

"The devotees accept the Supreme Lord as the most dear personality and reciprocate with Him in different relationships. They accept the Supreme Personality of Godhead as the dearmost friend, the dearmost relative, the dearmost son, the dearmost preceptor, the dearmost well-wisher or the dearmost Deity. The Lord is eternal; therefore any relationship in which we accept Him is also eternal. It is clearly confirmed herein that the relationships cannot be destroyed, and therefore the opulences of those relationships are never destroyed. Every living entity has the propensity to love someone. We can see that if someone has no object of love, he generally directs his love to a pet animal like a cat or a dog. Thus the eternal propensity for love in all living entities is always searching for a place to reside. From this verse we can learn that we can love the Supreme Personality of Godhead as our dearmost object -- as a friend, as a son, as a preceptor or as a well-wisher -- and there will be no cheating and no end to such love. We shall eternally enjoy the relationship with the Supreme Lord in different aspects."

(Srimad-Bhagavatam 3.25.38, Purport)

*Special thanks to Jaya Govinda Prabhu for his many beautiful photos of the all-attractive Deities in New Gokula Dhama.

.

.