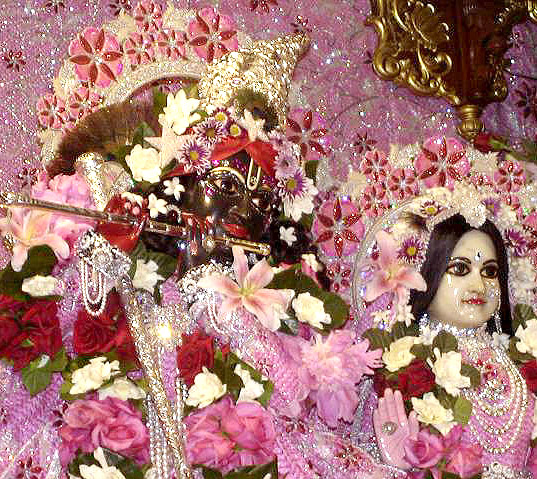 "I worship Govinda, the primeval Lord, round whose neck is swinging a garland of flowers beautified with the moon-locket, whose two hands are adorned with the flute and jeweled ornaments, who always revels in pastimes of love, whose graceful threefold-bending form of Syamasundara is eternally manifest."

.

(Sri Brahma-samhita, 5.31)

.

.

Sri Sri Radha Govinda

New York, U.S.A.