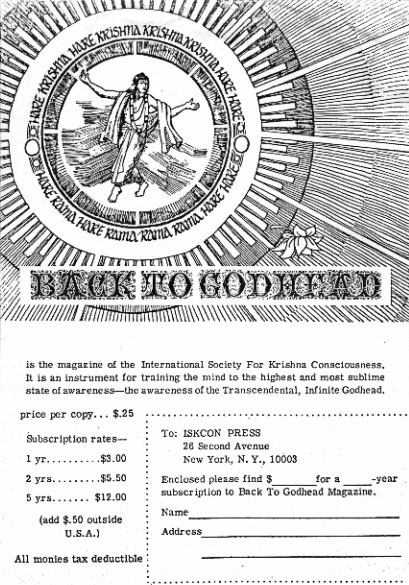 A page from Back to Godhead magazine, 1966

"Believe me or not, I have got the clue of going "Back to Godhead" just after leaving my present material body and in order to take along with me all my contemporary men and women of the world, I have started my paper "Back to Godhead" as one means to the way."

(Srila Prabhupada letter, November 26/11/ 56)

.

.

THE PRABHUPADA CONNECTION

.

Photo Album (#121)

_________________