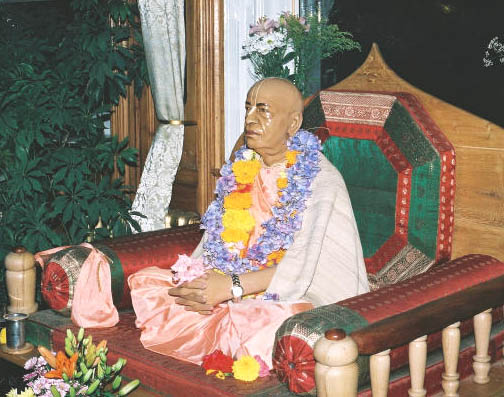 Srila Prabhupada murti, Newcastle, England

"Krsna is prepared to bestow His mercy upon all living entities, and as soon as a living entity desires the Lord's mercy, the Lord immediately gives him an opportunity to meet a bona fide spiritual master. Such a person is fortified by both Krsna and the spiritual master. He is helped from within by Krsna and from without by the spiritual master. Both are prepared to help the sincere living being become free from this materal bondage."

(Caitanya-caritamrta, Madhya-lila 19.151, Purport)

.

.

THE PRABHUPADA CONNECTION

.

Photo Album (#171)

_________________