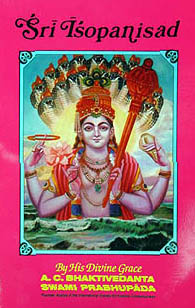 Sri Isopanisad, 1972

"There is a spiritual sky. There is another nature that is beyond manifestation and non-manifestation. But how will you know that there is a sky where the planets and inhabitants are eternal? All this knowledge is there, but how will you make experiments? It is not possible. Therefore you have to take the assistance of the Vedas. This is called Vedic knowledge."

.

.

THE PRABHUPADA CONNECTION

.

Photo Album (#185)

_________________