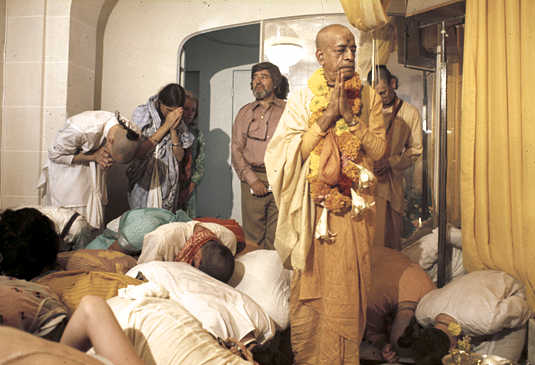 "Our philosophy is that every living being is the son of the Supreme Being and whatever we see within our vision -- either living beings on the land, on the water -- everything belongs to the Supreme Being. Every living being has a right to enjoy the Supreme Father's property. So everyone means not only the human beings, but also other living entities, those living in the sky, water, trees, plants, creepers, ants, beasts, birds -- all living beings, they are sons of the Supreme Being."

(Srila Prabhupada letter, 18th November, 1975)

.

.

THE PRABHUPADA CONNECTION

.

Photo Album (#213)

_________________