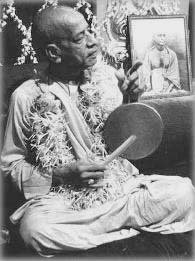 "In the Adi Purana there is the following statement by Lord Krsna Himself, addressed to Arjuna: My dear Partha, one who claims to be My devotee is not so. Only a person who claims to be the devotee of My devotee is actually My devotee."

(Nectar of Devotion, Chapter 12)

.

.

THE PRABHUPADA CONNECTION

.

Photo Album (#252)

_________________