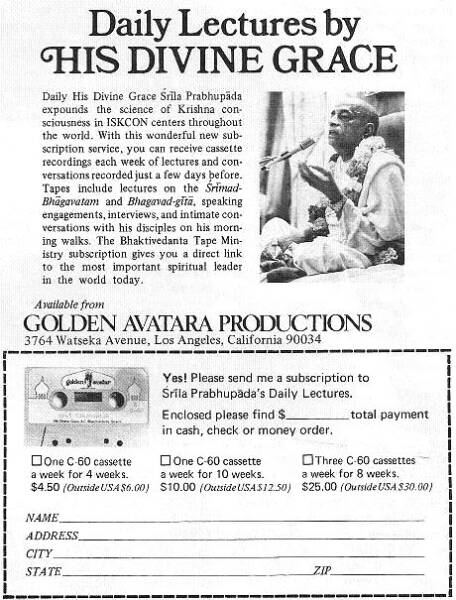 (Reprinted from Back to Godhead magazine, No. 56, 1973)

"In the Skanda Purana it is advised that a devotee follow the past acaryas and saintly persons because by such following one can achieve the desired results, with no chance of lamenting or being baffled in his progress."

(Nectar of Devotion, Chapter 7)

.

.

THE PRABHUPADA CONNECTION

.

Photo Album (#259)

_________________