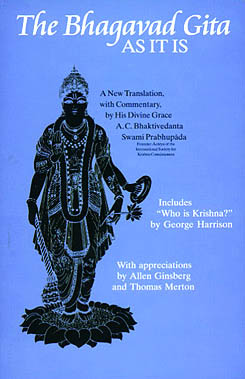 "Swami Bhaktivedanta came to the USA and went swiftly to the Archetype Spiritual Neighborhood, the New York Lower East Side, and installed intact an ancient perfectly preserved piece of street India. He adorned a storefront as his ashram and adored Krishna therein and by patience and good humor, singing, chanting and expounding Sanskrit terminology day by day established Krishna consciousness in the psychedelic (mind-manifesting) center of America East... To choose to attend to the Lower East Side, what kindness and humility and intelligence!"

(
Allen Ginsberg
, Introduction to
The Bhagavad Gita AS IT IS
, Collier Macmillan edition, 1968)
.

.

THE PRABHUPADA CONNECTION

.

Photo Album (#415)

_________________