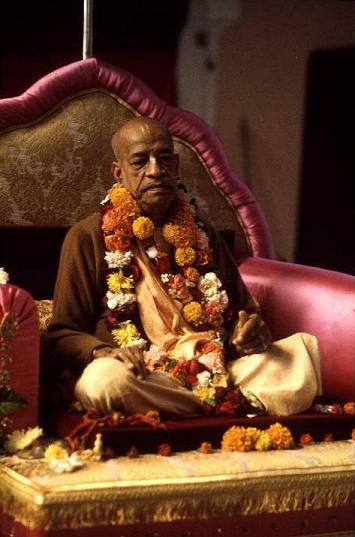 (Srila Prabhupada in Montreal)

"Actually, Krishna does not require anything from us. He is complete in Himself, but He is most pleased to see that we are very much enthusiastic to serve Him. That much He wants, that is bhakti, that enthusiasm for Krishna's service. So do not lack this enthusiasm, try to do it to the best capacity and that will be recognized by Krishna."

(Srila Prabhupada letter, May 11, 1972)

.

.

THE PRABHUPADA CONNECTION

.

Photo Album (#417)

_________________