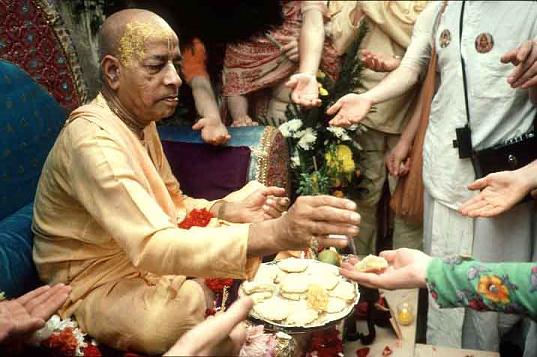 (Srila Prabhupada in Toronto)

"The process of speculation without approaching the bonafide spiritual master is simply a waste of time. In the Caitanya Caritamrta, Lord Caitanya affirms this principle, when he says that a fortunate living being while wandering in different species of life gets the chance of meeting a bonafide spiritual master by the causeless mercy of Krishna."

(Srila Prabhupada letter, October 28, 1967)

.

.

THE PRABHUPADA CONNECTION

.

Photo Album (#422)

_________________