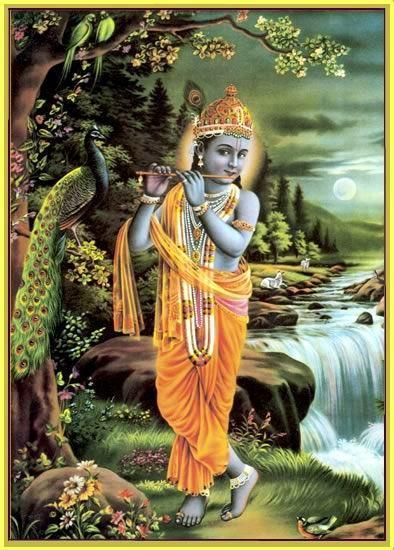 Lord Krishna, the Supreme Personality of Godhead

_________________________________________________________________

"I am the source of all spiritual and material worlds. Everything emanates from Me. The wise who know this perfectly engage in My devotional service and worship Me with all their hearts.

"The thoughts of My pure devotees dwell in Me, their lives are surrendered to Me, and they derive great satisfaction and bliss enlightening one another and conversing about Me.

"To those who are constantly devoted and worship Me with love, I give the understanding by which they can come to Me.

"Out of compassion for them, I, dwelling in their hearts, destroy with the shining lamp of knowledge the darkness born of ignorance."

(Bhagavad-gita 10.8-12)

.

.

THE PRABHUPADA CONNECTION

.

Photo Album (#429)

_________________