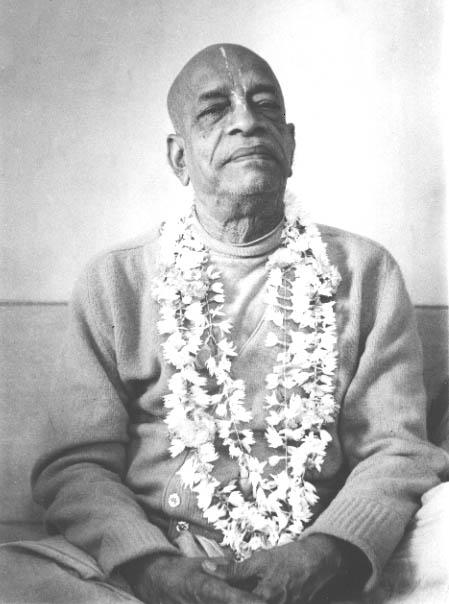 mahaprabhoh kirtana-nrtya-gita-

vaditra-madyan-manaso rasena

romanca-kampasru-taranga-bhajo

vande guroh sri-caranaravindam

"Chanting the holy name, dancing in ecstasy, singing, and playing musical instruments, the spiritual master is always gladdened by the sankirtana movement of Lord Caitanya Mahaprabhu. Because he is relishing the mellows of pure devotion within his mind, sometimes his hair stands on end, he feels quivering in his body, and tears flow from his eyes like waves. I offer my respectful obeisances unto the lotus feet of such a spiritual master."

(Sri Gurvastakam, Verse 2)

.

.

THE PRABHUPADA CONNECTION

.

Photo Album (#455)

_________________