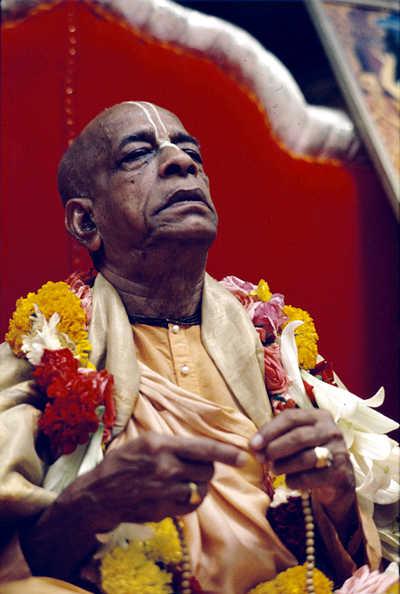 THE PRABHUPADA CONNECTION

.

Photo Album (#465)

_________________

"When a diamond is set in a golden ring, it looks very nice. The gold is glorified, and at the same time the diamond is glorified. The Lord and the living entity eternally glitter, and when a living entity becomes inclined to the service of the Supreme Lord he looks like gold. The Lord is a diamond, and so this combination is very nice. Living entities in a pure state are called devotees. The Supreme Lord becomes the devotee of His devotees."

(Bhagavad-gita As It Is 9.29, Purport)

.

.