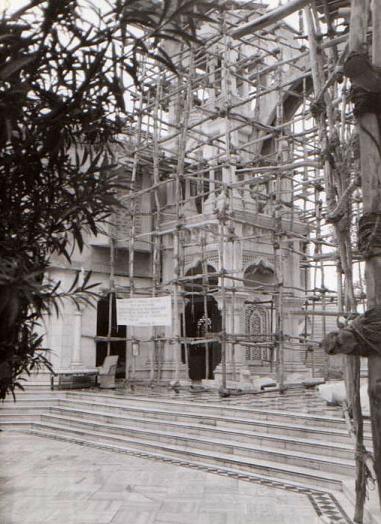 THE PRABHUPADA CONNECTION

.

Photo Album (#491)

_________________

(Srila Prabhupada's samadhi construction, Vrindavan, India)

"Service rendered to Krishna under the direction of the spiritual master is bona fide service because the spiritual master is the manifested representative of Krishna. Sri Visvanatha Cakravarti Thakura says that when one satisfies the spiritual master, he satisfies the Supreme Lord. It is exactly like service in a government office. One has to work under the supervision of the departmental head. If the supervisor of the department is satisfied with the service of a particular person, a promotion and increase in pay will automatically come."

(Krishna Book, Chapter 38)

.

.