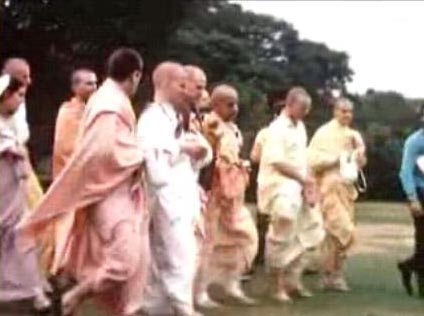 THE PRABHUPADA CONNECTION

.

Photo Album (#530)

_________________

"By the grace of Krsna I got these two opportunities in the present life to be born of a pious father and brought up in one of the richest, aristocratic families of Calcutta (Kasinath Mullick). The Radha Krsna Deity in this family called me to meet Him, and therefore last time when I was in Calcutta, I stayed in that temple along with my American disciples.

"Although I had immense opportunities to indulge in the four principles of sinful life because I was connected with a very aristocratic family, Krsna always saved me, and throughout my whole life I do not know what is illicit sex, intoxication, meat-eating or gambling. So far my present life is concerned, I do not remember any part of my life when I was forgetful of Krsna."

(Srila Prabhupada letter, June 21, 1970)

.

.