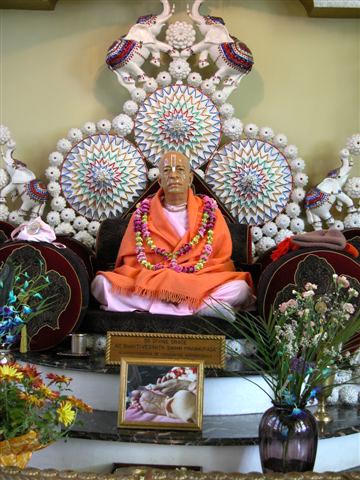 Srila Prabhupada murti, Montreal, Canada

"The acarya's message is to take us back to our original home, back to God. Let me repeat, therefore, that we should hear him patiently, follow him in the measure of our conviction and bow down at his lotus feet for releasing us from our present causeless unwillingness for serving the Absolute and all souls."

(Srila Prabhupada, Vyasa-puja speech, February, 1936)

.

THE PRABHUPADA CONNECTION

.

Photo Album (#55)

________________