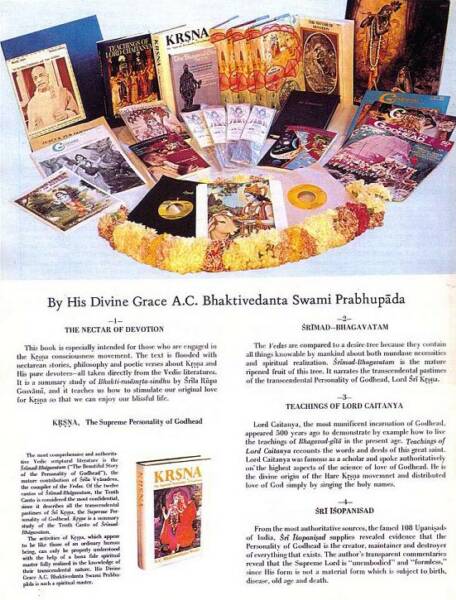 THE PRABHUPADA CONNECTION

.

Photo Album (#555)

_________________

"But one thing I may inform you, that the three books which I have already prepared, namely, the Bhagavad-gita As It Is, Teachings of Lord Caitanya, and Srimad-Bhagavatam, all these books are the ultimate source of knowledge. If you simply reproduce what I have tried to explain in those books, surely you will come out victorious, even in the midst of so many great mundane scholars.

"The description given in these books, are not mundane speculations, but they are authorized versions of liberated souls, presented by our humble self. So the strength is not in us, but the strength is in the Supreme Lord. And we have simply to present them without any adulteration, in humble service spirit. That is the secret of success."

(Srila Prabhupada letters, September 28, 1968)

.

.