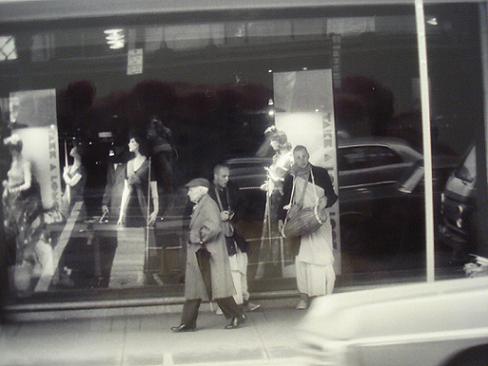 THE PRABHUPADA CONNECTION

.

Photo Album (#610)

_________________

(Harinama-sankirtana, downtown Vancouver, early 70's)

kali-kale nama-rupe krishna-avatara

nama haite haya sarva-jagat-nistara

"In this Age of Kali, the holy name of the Lord, the Hare Krishna maha-mantra, is the incarnation of Lord Krishna. Simply by chanting the holy name, one associates with the Lord directly. Anyone who does this is certainly delivered."

(Sri Caitanya-caritamrita, Adi 17.22)

.

*Special thanks to Gary Paterson for his historical photograph.

.