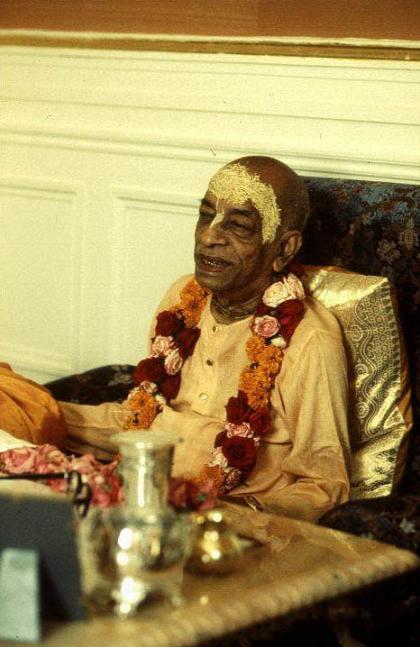 THE PRABHUPADA CONNECTION

.

Photo Album (#625)

_________________

"You have rightly said that the best way to associate with the spiritual master is to follow his instructions. There are two ways of associating, by vani and by vapu. Vani means words and vapu means physical presence. Physical presence is sometimes appreciable and sometimes not. Therefore we should take advantage of the vani, not the physical presence, because the vani continues to exist eternally.

Bhagavad-gita for example is the vani of Lord Krishna. Although Krishna was personally present 5,000 years ago and is no longer present physically from the materialistic viewpoint, still Bhagavad-gita continues. So you have correctly concluded."

(Srila Prabhupada letter, November 4, 1975)

.