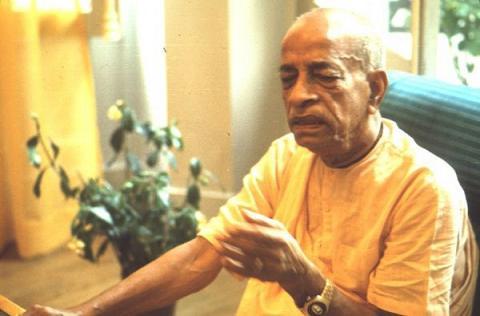 THE PRABHUPADA CONNECTION

.

Photo Album (#637)

_________________

"One can achieve the ultimate success of going back to Godhead if he is favored by the Lord's sending His true representative. As soon as a true representative of the Lord is met by a devotee of the Lord, the devotee is assured a guarantee for going back to Godhead just after leaving the present body. This, however, depends on the sincerity of the devotee himself. The Lord is seated in the heart of all living beings, and thus he knows very well the movements of all individual persons. As soon as the Lord finds that a particular soul is very eager to go back to Godhead, the Lord at once sends His bona fide representative. The sincere devotee is thus assured by the Lord of going back to Godhead. The conclusion is that to get the assistance and help of a bona fide spiritual master means to receive the direct help of the Lord Himself."

(Srimad-Bhagavatam 1.19.36, Purport)

.