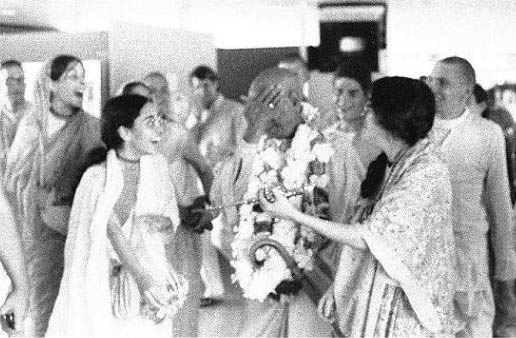 THE PRABHUPADA CONNECTION

.

Photo Album (#702)

_________________

"Anyone can see how the bona fide spiritual master accepts disciples from all over the world. The guru is a qualified brahmana; therefore he knows Brahman and Parabrahman. He thus devotes his life for the service of Parabrahman. The bona fide spiritual master who accepts disciples from all over the world is also worshiped all over the world because of his qualities. Lokanam asau pujyo yatha harih: the people of the world worship him just as they worship the Supreme Personality of Godhead. All these honors are offered to him because he strictly follows the brahminical principles and teaches these principles to his disciples. Such a person is called an acarya because he knows the principles of devotional service, he behaves in that way himself, and he teaches his disciples to follow in his footsteps. Thus he is an acarya or jagad-guru."

(Sri Caitanya-caritamrta Madhya 24.330, Purport)

.

.