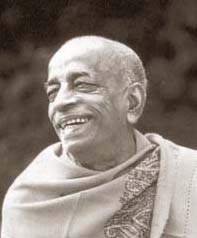 His Divine Grace A.C. Bhaktivedanta Swami Prabhupada

Founder-Acarya of the International Society for Krsna Consciousness

"The sun is far above the planetary systems, and there is no possibility of its being covered by any kind of cloud; similarly, when a devotee is purified like the sun, from his pure heart there is a diffusion of ecstatic love which is more glorious than the sunshine."

(Nectar of Devotion, Chapter 17)

.

.

THE PRABHUPADA CONNECTION

.

Photo Album (#75)

________________