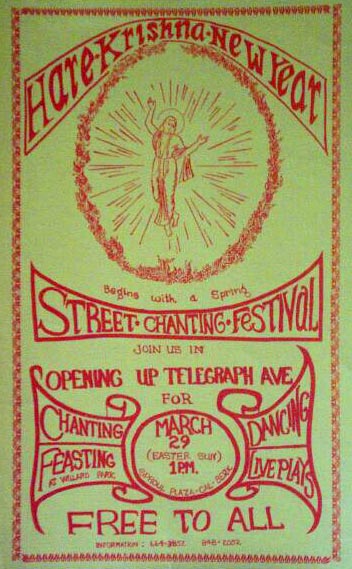 "HARE KRISHNA NEW YEAR

STREET CHANTING FESTIVAL

FREE TO ALL"

"Actually this Krishna Consciousness movement is the greatest need of the present day situation of the world. It is authorized approved and very old, and practical. It can be accepted by any person in any part of the world; that is already tested. Now each one of us has got a great responsibility to spread this movement as far as possible to the suffering humanity."

(Srila Prabhupada letter, 28th May, 1968)

.

.

THE PRABHUPADA CONNECTION

.

Photo Album (#240)

_________________