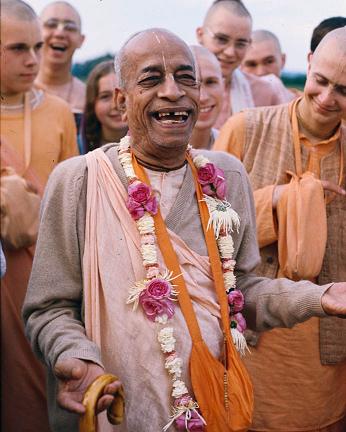 "A person who neither rejoices upon achieving something pleasant nor laments upon obtaining something unpleasant, who is self-intelligent, unbewildered, and who knows the science of God, is to be understood as already situated in Transcendence.

"Such a liberated person is not attracted to material sense pleasure or external objects but is always in trance, enjoying the pleasure within. In this way the self-realized person enjoys unlimited happiness, for he concentrates on the Supreme."

(Bhagavad-gita As It Is, 6.20-21)

.

.

THE PRABHUPADA CONNECTION

.

Photo Album (#306)

_________________