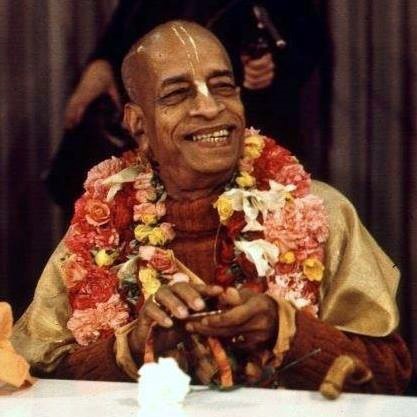 "Everyone should be friendly for the service of the Lord. Everyone should praise another's service to the Lord and not be proud of his own service. This is the way of Vaisnava thinking, Vaikuntha thinking. There may be rivalries and apparent competition between servants in performing service, but in the Vaikuntha planets the service of another servant is appreciated, not condemned. This is Vaikuntha competition. There is no question of enmity between servants. Everyone should be allowed to render service to the Lord to his best ability, and everyone should appreciate the service of others. Such are the activities of Vaikuntha. Since everyone is a servant, everyone is on the same platform and is allowed to serve the Lord according to his ability."

(Srimad-Bhagavatam 7.5.12, Purport)

.

.

THE PRABHUPADA CONNECTION

.

Photo Album (#307)

_________________