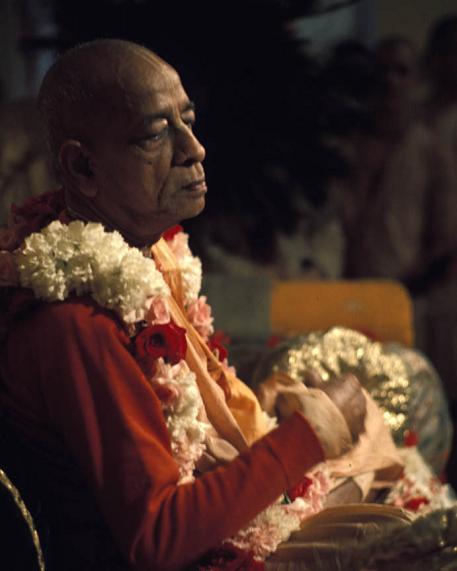 "In the Bhagavat Gita, which is the basic principle of this Krishna Consciousness movement, Lord Krishna says that He is the seed giving father of all living creatures. There are many millions of species of life as aquatics, trees, plants, reptiles, insects, birds, beasts, and human races. All of them are living entities as the spirit soul, but they are present before us in many varieties of forms and dresses. A learned man is he who sees all living entities on equal category, never mind whether a living entity is highly cultured intelligent man, or a cow, or a dog, or an elephant, or even a dog-eater, who is considered to be low in the human society. These things we learn from authoritative Vedic scriptures."

(Srila Prabhupada letter, 10th March, 1970)

.

.

THE PRABHUPADA CONNECTION

.

Photo Album (#310)

_________________