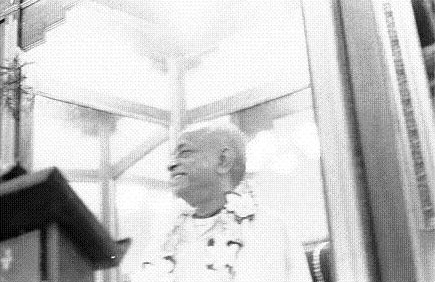 "The entire world is filled with the use of material objects, without a trace of devotion to the Lord.

"Still they are searching after peace. Preach Krsna consciousness; fulfill their desires.

"Today my brothers, get to this task. Save the battered souls by your preaching."

(Srila Prabhupada, Phalgun Krsna Pancami, 76-78, 1961)

.

.

THE PRABHUPADA CONNECTION

.

Photo Album (#360)

_________________