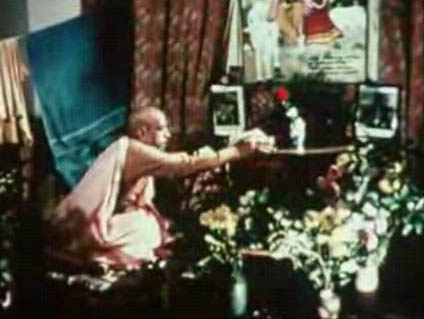 THE PRABHUPADA CONNECTION

.

Photo Album (#524)

_________________

"A real Krishna Conscious person can adjust things nicely even in hell. A fully Krishna Conscious person is always in transcendental position and he is not afraid of any place which is so called, unfit for human habitation. A Krishna Conscious person is always satisfied whether in Vaikuntha or in hell. His satisfaction is not the particular place but his sincere service attitude towards Krishna."

(Srila Prabhupada letter, November 13, 1967)

.

.